Tow Ninja is a startup company aiming to revolutionize the towing industry by delivering tools to streamline the high-friction touch point between vehicle owners and tow companies. They sought Sproutly's assistance to leverage the work already done and launch their complete MVP.
Tow Ninja was left with a partial MVP build from a previous developer but faced challenges in completing the project and meeting legal requirements in Harrisonburg, VA where they planned to launch their pilot program. They needed a reliable partner to work with their budget, complete the MVP, and commit to seeing them through a successful launch.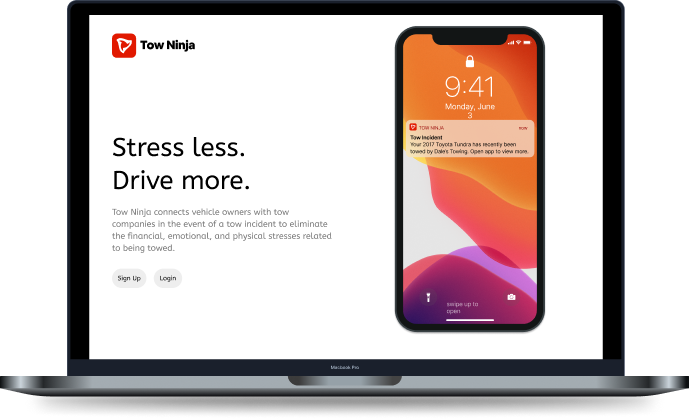 Sproutly conducted a thorough code review, cleaning up priority issues we identified. After incorporating unit testing we established a robust CI/CD pipeline, enabling efficient and seamless deployment processes. Working closely with the Tow Ninja team, we collaborated to identify, design, and develop missing MVP features. As we neared launch, we co-developed a customer onboarding plan, then worked together to onboard all target early adopters. Throughout the project, we maintained regular weekly communication to provide detailed product updates and iterate through the build-measure-learn loop.

Tow Ninja successfully launched a complete MVP. They onboarded both tow companies and their drivers, and got vehicle owners signing up, streamlining the towing process and reducing stress. Tow Ninja met legal reporting requirements in Harrisonburg, VA, establishing a solid foundation for their operations. They are in the process of expanding their presence to other municipalities to further validate and grow their business.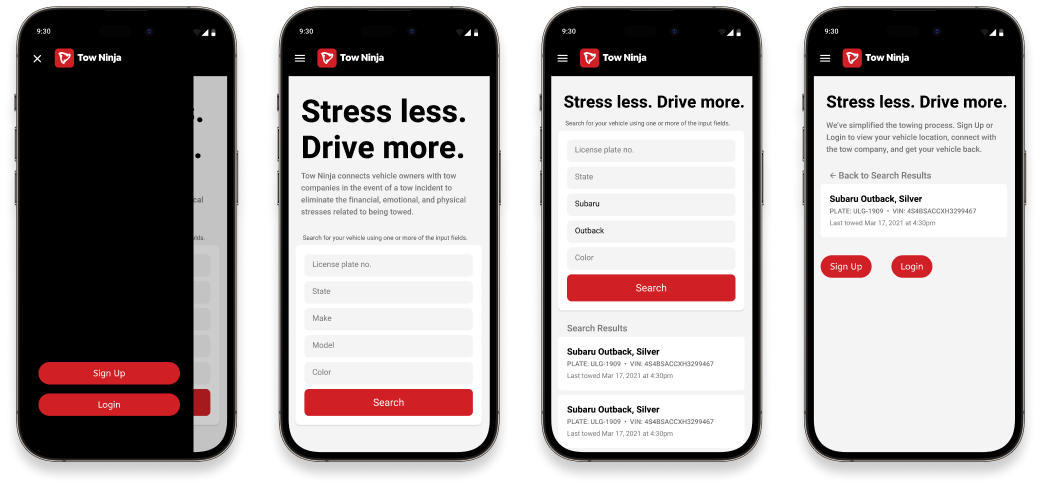 By leveraging the existing work and collaborating closely with Tow Ninja, Sproutly played a vital role in the successful launch of their MVP. We filled the gaps left by the previous developer, enhancing the user experience and ensuring legal compliance. Tow Ninja now has a complete platform that connects tow companies and vehicle owners, empowering them to validate their vision of transforming the towing industry.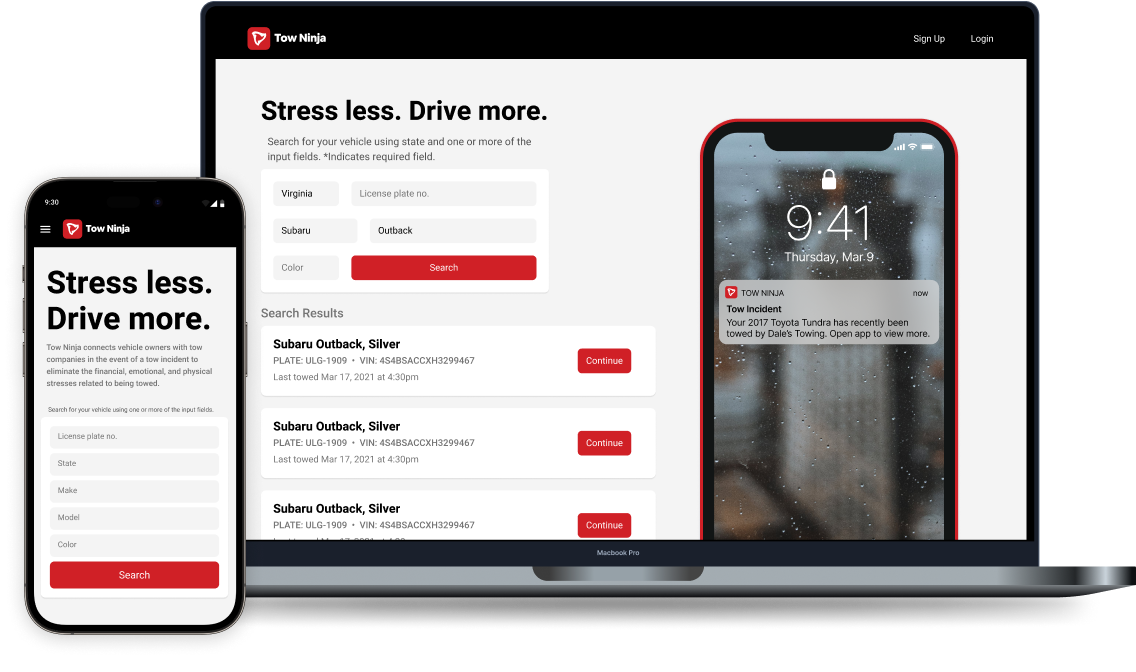 If you have an ongoing project or need assistance in completing a partially developed solution, Sproutly is here to help. Our expertise in software development allows us to pick up where others left off and bring your vision to life. Contact us today to discuss your project requirements and leverage our experience to achieve your goals efficiently and effectively.